Byron Bay in a Day 
Byron Bay is in New South Wales Territory of Australia, but can easily be reached via the Gold Coast with only around an hour drive from Broadbeach Gold Coast which is in Queensland.
Be careful as they have different time zones, depending on the time of year.  You lose an hour going to Bryon Bay from Queensland but gain an hour coming back. So make sure you check first when it is day-light saving. 
If you are planning on doing a few road trips and seeing a few sights when in the Gold Coast then we certainly recommend hiring a car.  We find it is easiest to book and hire a car before arriving either in Brisbane, Surfers Paridise or at Gold Coast Airport.  Its very hard to get a rental when its peak season.
There are plenty of car hire companies but be careful, especially if you fly into Gold Coast Airport.  The airport is smaller so a lot of car hire companies are not based at the airport.  They do have pick ups but just check where they are located. 
Byron Bay
By car, it will take you around 1 hour to get to Byron Bay from Broadbeach Gold Coast.  You are on the motorway the whole way so it is an easy ride. 
First stop was a very cool and trendy place called 'The Farm' that had been recommended to us by a few Australian friends and on the way to Byron bay.
It is not easy to find and the GPS in the car did not recognise the turn off at the big roundabout so keep an eye out for the sign.  You really feel like you are heading into a farm driving onto the gravel road.  
What does 'The Farm' have to offer.
The property is 34-hectare of community farm which is has been designed as a working farm for people to grow produce and where they also grow to produce for the restaurant.  As you walk towards the main building you look out to wonderful farmland and patches of fresh veggies being grown.  There is loads of grass area to sit and lounge about and an area for the kids and even farm walks.
For eating there are a few options, Three Blue Ducks Cafe, The Produce Store and The Bread Store.  The Farm is passionate about providing quality food from the Farm and local area.  The food they serve is a based on seasonal dishes that are packed with nutrients which they call 'real food', totally agree.
Space has been well designed with undercover patios that give you wonderful views of Byron's hinterland.  At the cafe, you can enjoy, breakfast, brunch, lunch and dinner with options such as a yummy pizza from the wood fire, options from the Argentinian grill as well as there is a bar that offers 56 tap Australian beers as well as wine, ciders and cocktails.
It is recommended that you book an reserve a seat at the cafe as we arrived at 11 am on a weekday the restaurant was packed with lots of locals and tourists enjoying breakfast or brunch. 
As we only planned on coffee and a sweet treat we did not mind heading to the farm barn to order our coffee and check out the yummy sweet and savoury treats they had on offer at The Bread Shop. We enjoyed a boutique coffee and a delicious Portuguese custard tart.
If you are planning on a picnic at the beach then the produce store sells a great selection of deli meat/fish items, cheeses, drinks alcohol and non-alcohol and local produce to full the picnic basket.  
Check out some customer reviews for 'The Farm'
Byron Lighthouse
We drove past Bryon Bay town and headed straight to Cape Byron Lighthouse.  There is some car parking up the top and as long as you are prepared to wait you will get a park.  If you are really keen you can park down the bottom and walk up.  It does cost to park but worth if its really hot and you don't have much time.
The lighthouse was built at the turn of the 19th century to protect ships passing along the coast.  Residents have been looking after the lighhouse since 1989, but now it is automated and can clearly be been seen from the township of Bryon Bay. 
The lighthouse has become an icon for those visiting Bryon Bay. Cape Byron Lighthouse sits on Australia's most easterly point - a shining light over Bryon Bay.
The lighthouse is the main attraction surrounded by amazing views of the ocean out to the hinterland and coast as well as regular sightings of humpback whales, turtles and dolphins which we were lucky to see that day. 
Byron Bay lighthouse a must to do on your day trip.
For those who are feeling a little more adventurous, there are walking paths if you are keen to have a walk around the surrounding area and coastline.  There is also a small cafe, little gift shop and toilets. 
The Pass Beach
Before heading to Byron Bay township for lunch we thought we would check out a few of the beautiful surrounding beaches. 
A beautiful beach is hidden away called The Pass.  The beach had a few families, surfers and sunbathes, it is not overly busy due to the fact that there is only a few small carparks and it's expensive to park which limits the time you can stay and enjoy this lovely spot. But if you are prepared to walk to it or Bay for Parking then you could easily spend the whole day here.
Byron Bay Township
We headed to Byron Bay for lunch and a swim.  Bryon Bay is a super cute beach settlement town enjoyed by locals and tourists all year round.  There is loads to see and do within Bryon Bay or the surrounding area from enjoying the beautiful coastline and beaches, retreats and spas, shopping at the boutique and surf shops, or enjoying an amazing variety of cafe/ restaurants including raw healthy cafes as well as many local bars to pick from. 
For lunch, we decided to head to one of the local bars 'The Beach Hotel' across the road from the main beach for a a drink and lunch, it has one of the best views of the beach.  It was hot so do like the Aussies do and have a cold one.
After lunch, we headed to the main beach for some beach time and relaxation before the drive home.  The beach is just off the main shopping and eating area and as with most beaches in Australia has white sand stretching for miles and is enjoyed by locals and tourist, surfing, swimming or just relaxing. 
If you can stay a few nights and have a good look around and explore you will not be disappointed. Check out Byron Bay accommodation options.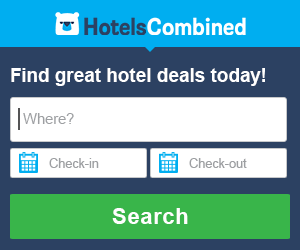 Until our next journey, talk soon Greg and Charlotte
Follow us on Instagram & Facebook for more travel adventures @cgkjourneys 
Love to HEAR your comments below and or SHARE on your favorite social media site. Please note, your email address will not show publicly it is only used to STOP SPAM.