Peppers Soul Surfers Paradise 
One of our favourite places to stay in Surfers Paradise is Peppers Soul which is located right across the road from the beautiful Surfers Paradise foreshore.
The accommodation ranges from one, two and three bedroom luxury apartments rising up to 77 levels.

The apartments all have uninterrupted ocean views and accommodate for a romantic weekend away or a family holiday. 
The apartments are fitted out with Luxury furnishing, ensuite with spa bath, floor to ceiling windows so you can make the most of the great views, with balconies that open up from the lounge area and laundry facilities.
The apartments have a fully equipped kitchen which gives you the option of creating your own meals or enjoying the onsite Seaduction Restaurant + Bar or if you prefer you are steps away from bustling bars and restaurants of surfers paradise. 
Peppers Soul offers superb facilities which include a gym, luxury spa an indoor pool with indoor seating and amazing outdoor pool with stunning beach views, outdoor BBQ areas underground parking and private entrance straight out to the main shops.
Our Experience at Peppers Soul
On both our stays at Peppers Soul we enjoyed a 2 bedroom apartments. Even though there has only been two of us it did allow for extra room and also meant we got a higher room as we love the views.  Check-ins are very quick and as we were celebrating special events we had lovely treats waiting for us when we arrived. 
We love the luxury of the apartments and special touches like dressing gowns, slippers & luxury bath amenities and apartments are serviced every day just like a normal hotel which was nice.
We loved every morning being able to look straight out to the ocean with uninterrupted views and being able to grab a coffee at the great cafe next door and walk on the beach before breakfast.   
As the apartment was fully equipped with a modern kitchen we had breakfast every morning on the deck and enjoyed the nighttime skyline from here as well. Getting takeaways was easy to bring back up and enjoy the view without the crowds. 
One of our favourite parts about Peppers Soul apart from the ocean views and being so close to the beach was the outdoor swimming pool. 
Situated above restaurants with glass looking out to the ocean you could sit all day and enjoy the amazing view. 
The only thing that was missing was poolside bar service, it would have been nice to have been able to order a drink or snacks while enjoying the wonderful pool and spectacular view.
Peppers Soul is not overly cheap, however, with its luxury fully self-contained apartments, uninterrupted views, a prime location to the beach, all the Surfers Paradise shops, restaurants and bars only seconds away.
Just keep an eye out for deals at Pepper Soul as you will not be disappointed!
Top Tips for Staying at Peppers Soul
1. Ask for a high floor, if you don't mind heights especially during schoolies as lower floors can get noisy
2. Get a two bedroom they are just that bit roomier
3. Get a corner room overlooking the beach and city
4. Get takeaway coffee from ESPL Coffee Brewers
5. Grab a cheap meal at Greek Street Grill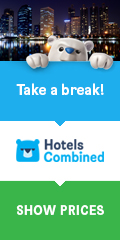 Until our next journey, talk soon Greg and Charlotte
Follow us on Instagram & Facebook for more travel adventures @cgkjourneys
Note: Opinions are our own and we were not paid by Peppers Soul to stay at their accommodation. 
Love to HEAR your comments below and or SHARE on your favourite social media site. Please note, your email address will not show publicly it is only used to STOP SPAM.