Travelling from Bali to Lombok
Lombok island in Indonesia is a must do if you are travelling to Bali.
We recently travelled to the beautiful island of Lombok which is around a 20min flight from Bali.  Lombok is east of Bali and unlike Bali, it is a lot less touristy and with amazing culture, beaches, and scenery.
Lombok has beautiful crystal blue and isolated beaches, friendly people, amazingly fresh and tasty food, wonderful nature and untouched beauty.
People often don't think of Lombok as a destination to get to as it just seems too hard or too far away, however, don't let this put you off, there are a few easy options to help you get there.
How to travel from Bali to Lombok
There are 2 main ways to get to Lombok from Bali.
By plane, fast and easy.
By boat, slower and weather dependent.
Typically if you are heading over by fast boat you would look at leaving from Padong Bai Harbour which takes around 2 hours, (depending on the port you want to arrive at in Lombok) there are also public boats that take around 4 hours with a variety of companies you can choose from. Again the boats tend to go to the Gili island's then move on to the main island and ports of Lombok.
Beware, if bad weather occurs you may find the boat is cancelled or could turn out to be a very rocky trip.  In comparison to price options there is not a lot of difference between flying and taking a boat, so if you are short on time or like me don't really like long boat trips then flying may be the best option for you.
We decided on the option of flying as it is around a 25min flight to Lombok international airport from Ngurah Rai International Airport (Denpasar) which is located 13 km south of Denpasar. The domestic airport is right next door to the international airport so is just a short 5-minute walk.
One thing to note, when looking for flights to Bali via Lombok it can get a bit confusing as some of the flights say 20mins and others say 45mins or even 60mins, however, it is definitely a quick 20-30min flight and you even get some snacks which you pretty much get once you take off.
Flying from Bali to Lombok
There are a few airlines you can pick from
Garuda Airlines
 had the best deal and the most reputable. Lion Air also flies though doesn't have the best record by looking at the reviews on the internet. 
There seems to be a lot of reports on the internet that flights are cancelled from time to time on Lion Air.  We can't give advice on this however what we recommend is don't get the last flight out from either direction especially if you are expecting to get an international connection.
We flew directly from Auckland New Zealand via Air New Zealand an easy direct flight (9hours & 20mins) to Bali and arrived in Denpasar around 4 pm and had a few hours to wait for our domestic flight to Lombok at 7.20pm, (when we came back from Lombok to Bali we stayed another 5 days to break up the trip, something we would suggest even it was just a few days to get some shopping in).
 We checked in our luggage at the domestic airport which is connected to the International Airport and around a 5 min walk. 
We asked if there was any food beyond security (inside the domestic terminal) we were told there wasn't, however when we went in there we plenty of shops to eat and drink or just look around. 
If you do arrive at the domestic terminal before you can check in there is a small outdoor area to have Indonesian or western food options including a good cold beer. 
We left the domestic airport at 7.40pm and arrived at Lombok International Airport (yes this is the airport for domestic flights as well, so can be a bit confusing) just after 8 pm. It did take a while for the bags, however, as it was a domestic airport no need to go through customs.
There are plenty of options to get taxi's or hotels that you may have arranged with your hotel.  If not there are plenty of locals wanting a job.  The airport is not close to any major areas. It took around 90 minutes to drive to Qunci Villas. 
Lombok to your hotel
Once we arrived in Lombok we had someone from the hotel pick us up.  Personally, when l arrive at a new place l like to get picked up, it costs more than a local taxi but after spending 15 hours to get to a destination being relaxed with no stress is a much better option.
To get to Qunci villas was around an hour and half and me not being so good on long car journeys and knowing what the roads are like in Bali l thought oh no here we go, however to my surprise the roads are generally really good compared to Bali and this is due to the Mayor spending money on such things as roads and infrastructure as they want to bring more tourists to Lombok. So my advice, get to Lombok ASAP, before it loses its quaint and beautiful beauty to the mass of tourists who will find this place evidently. 
After an hour and a bit on the road, we arrived at the beautiful Quici Villas to a quick check in and taken to our beautiful garden room. 
By the time we put our bags down we thought all the restaurants and bars would be closed, however to our surprise the restaurant was still open, so we had a beer on the beach to celebrate our 15-hour adventure to Lombok and listen to the ocean and breath in the lovely fresh air.
When returning via Lombok airport there are only a few shops and cafes to eat or look at so don't rely on this as a place to get gifts or presents. Though we did find a nice tote bag of Lombok :)
Check out our blog and review on Qunci Villas Lombok, all l can say is this place was amazing. Check out the Qunci Villa Review and book your Qunci Villa Accommodation here.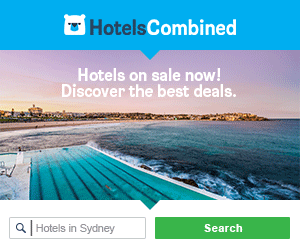 Until our next journey, talk soon Greg and Charlotte
Follow us on Instagram & Facebook for more travel adventures @cgkjourneys
Love to HEAR your comments below, SHARE on your favourite social media site. Please note, your email address will not show it's only used to stop spam.
CGKjourneys is a participant in the Amazon Services LLC Associates Program, an affiliate advertising program designed to provide a means for sites to earn advertising fees by advertising and linking to Amazon.com