As we love to travel we are working with a number of major worldwide travel companies and affiliates so you can experience products and service at the lowest prices possible.  
So how does it work?
You click on the below banners or links throughout our site to purchase a product, book a flight or accommodation and we will be paid a small commission, between 3% - 8%. You pay the same amount as if you had visited the site directly, it just means we referred you so you get the best price and we get to maintain our website and share our information and enthusiasm for life.
The below Affiliate sites are companies we use or trust and would never advertise a service that we don't trust in. 
We would like to thank you all for your continued support and we look forward to sharing more travel and life journeys with you all.
Booking Flights and Accommodation 
We have created TravelFlightsHotel.com which is partnered with HotelsCombined.com to allow you to search for the best flight and accommodation options when deciding on your next vacation or weekend fling!
How does it work?  
After you have completed a search on TravelFlightsHotel.com and found your perfect hotel or flight at the best price, you just click and you get transferred directly to the site you are booking via.  Which could be direct with the hotel, Expedia, Booking.com, Hotels.com Agoda etc, you get the picture.
You pay directly with these major sites like you would normally so it makes it safe and reliable if anything should go wrong with your booking.
It is so easy to find the best and cheapest hotel you want anywhere in the world. PC or mobile doesn't matter, check it out and give it a try at
Below are some of the travel companies you are able to compare prices within one place: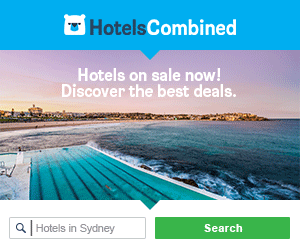 Our other worldwide partnerships
Trip Advisor 
 See what previous TripAdvisor customers have   said about the accommodation they stayed at, the   restaurant they had a meal or the tour they went on. 
IHG Hotel Aisa, Middle East and Africa
Book Early with great savings when you stay at IHG Hotels in Asia, MiddleEast and Africa.
Amazon
Whether you are looking at buying something for your next travel trip away, for the house or your business, click HERE to be taken directly to Amazon. Amazon is the largest online shopping platform on the planet, make sure you compare prices via Amazon before shopping elsewhere.
Billabong
 For the latest in surf wear, bikinis, boardshorts, t-shirts, hoodies, beach clothing, funky accessories, like   watches, skateboards, snowboards you cant go wrong with Billabong